Who We Are (About Us)
With over 40 years of experience in all phases of concrete construction, Coast Concrete has established a reputation of excellence in delivering quality and attention to detail that's unmatched.  With experience in all phases of construction, we are able to coordinate with other trades to accelerate timelines and save costs, while still ensuring our product exceeds expectations.  Good communication with clients is paramount to our continued success.  From large high-end custom home foundations to remodels, you can rely on us to lay a solid foundation for your project.
Our History (Hard Work, Grit, & Determination)
Coast Concrete began in 1981 in Southern California – built by the hard work, grit, and determination of Joel Vath – the President of Coast Concrete.  Joel picked up the concrete trade from an early age, when he started the business, he laid down values he learned along the way:  hard work, integrity, respect, teamwork, and excellence.  These are core principles that still hold merit and are at the heart of Coast Concrete to this day.
OUR VISION, MISSION, AND VALUES
OUR VISION
To maintain our reputation as a premier concrete construction contractor and develop on our already high standards to our commitment to excellence.
OUR MISSION
To exceed our clients' expectations and gain their trust by delivering exceptional performance from every member of our team. We will strive to implement lasting relationships with our clients, based on safety, quality, timely service and an anticipation of their needs. We will provide a professional approach to constructing excellent quality projects, which meet budget and scheduled goals. We take great pride in our accomplishments and build on them every day.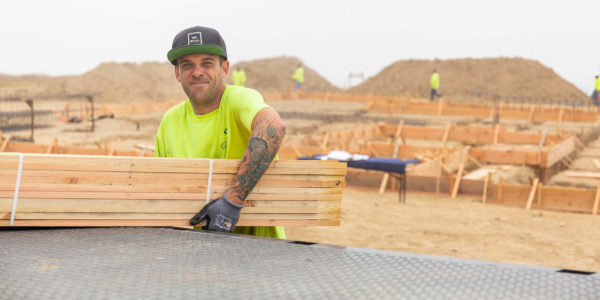 OUR VALUES
Our core values here at Coast Concrete and Masonry, Inc. are the following:
Integrity
Teamwork
Learning
Excellence
Communication
Golden Rule
Respect
Value
Achievement